An Affair In the Midst of an Otherwise Ordinary Life
7 minute read – but your palette will thank you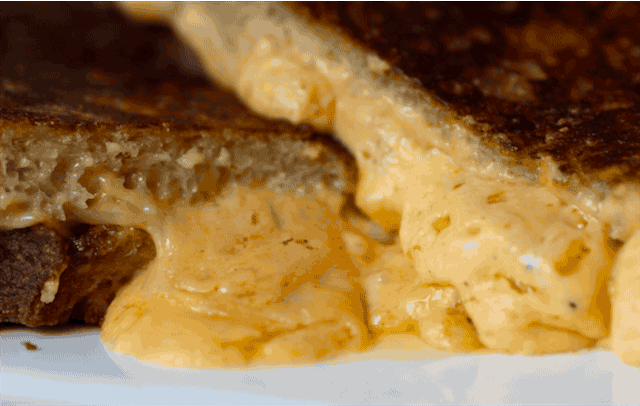 Home a few days ago from a mess of pre-holiday traffic and after unloading lumber and a sack of groceries I had purchased, I put a kettle of water on the stove and opened a canister of tea.  Outside of the window, sparrows were exchanging places on the bird feeder and beneath the window, on the counter, was an unopened package that contained a book that had been back-ordered.
The water heating, the sparrows jockeying for position, my wife Kathy away to an early dinner with friends, I opened and glanced through the new cookbook titled, No Recipes, by whom other than a Zen Buddhist priest.  The book contains no recipes, no directives to cook this way or that, but rather is a meditation on the gathering of food, eating, cooking, and caring for the kitchen and its accessories as being fundamental aspects of life to be consciously valued.
Book in hand I looked out into the yard.  The wild rabbit that's been visiting since spring, was again pursuing some kind of friendship with a squirrel who was taking a break from the tray of seeds we replenish every day. 
The squirrel was returning to the feeder after having had a drink from our pond.  I worry about the squirrel's trips to our pond and its balance after it has been on a binge at the feeder. I can't imagine that a squirrel's mother would have let it learn to swim since it's never been a half-hour since a squirrel has last eaten.
I glance at an early page in the book.
'Sacred space is here all of the time if we practice giving up control and simply show up and experience it.'  "No Recipe," by Edward Espe Brown
Outside, the rabbit's vigilant ears lift to the sound of the teapot's whistle.  The rabbit, which we decided to give a name, bounds through a decaying blanket of leaves and towards the dark safety of the woods which we worryingly suspect has also become the home of a coyote.  The squirrel raises to its hind legs.  It looks puzzled – or saddened – at the retreat of the rabbit. It turns and heads back to the feeder.  The priest continues,
"Nothing in the universe is hidden.  It's all there – life, death, sorrow, earth, sky, light, darkness, hope, fear, satisfaction, disappointment."
The rabbit back in its hat, the tea brewing, I unloaded the bag of groceries.   A wedge of brie, several pears, a loaf of French bread, a cube of butter, a bottle of Chardonnay, and a bag of walnut halves; the ingredients for a grilled sandwich, the perfect distraction from a day of troubling news, darkness that would be descending at half-past four,  and a predicted evening of rain or possibly a dusting of snow.  A grilled cheese sandwich – of any kind – would be a good pairing for such a night and the promising warmth of the book.
"When you are feeling small…you could take yourself in hand and offer some tender loving care, enter into your body, find a solid place to put your feet, re-inhabit your heart, enjoy your breath, perhaps make yourself a cup of tea." Edward E. Brown
Kathy away, I had planned the sandwich as a clandestine meet-up; a sort of cardiologically frowned upon affair in an otherwise ordinary life.
"Dinner alone is one of life's pleasures…People lie when you ask them what they eat when they are alone. 'A salad,' they tell you. But when you persist, they confess to peanut butter and bacon sandwiches deep fried and eaten with hot sauce, or spaghetti with butter and grape jam."
Laurie Colwin, Author, and columnist for Gourmet magazine
The Recipe and a Disclaimer
I am not a trained or talented cook, but I like to eat.  I know how open the refrigerator, turn on a stove, spread butter, cut fruit, chop nuts, slice bread, and I am handy with a spatula.  The following recipe is a gathering of elements from various grilled cheese sandwiches I've had or imagined, and a cold baguette sandwich that I've had a couple of times, but without olives and prosciutto.
The Grilled Brie, Pear, and Walnut Sandwich
or "Oh…just a salad."
On a winter's night, a grilled brie and pear sandwich is the ideal combination of sandwich engineering and culinary expediency.  It's quick to make, offers up sweet and salty flavors, spirit nourishing fragrances, and it doesn't require the use of a fork or a spoon.  In the realms of structure and architecture, a grilled sandwich with brie, crisp slices of pear, and toasted nuts is a brilliant solution to the challenges presented by a grilled cheddar-cheese sandwich that flops and bends in your hand while you read a book, the melted brie oozing out of the sandwich like a clock off a table in a Dali painting, while the overall structure of the sandwich – scaffolded by slices of pears –  remains firm and intact.
Here we go.
First and foremost, never be small-minded about what you put in any sandwich.   Add stuff.  Ignore my disclaimer – add olives. Experiment. My wife, early on, introduced me to Bosco chocolate syrup and peanut butter sandwiches.  An English friend cobbled a mashed potato, gravy, and French fry sandwich with a spread of tarragon mixed into mayonnaise and stuffing.  Two slices of bread embracing avocados, basil pesto, red onions, olives, arugula, and reduced balsamic on Sara Lee wheat, with its flavors of molasses and honey, – incredible.
If you'd like to add a trail of honey to a brie and pear sandwich, some bacon or prosciutto, a swath of marmalade, toasted pine nuts – a slather of fig jelly – go for it.
Ingredients:
Thick slices of French bread 
For this sandwich choose bread thick and strong enough to contain the contents you are going to put into it. A thin white bread, though a classic for cheddar, will not be hardy enough.
Walnut halves
Toasted before you start your sandwich, heat will bring out their sweet earthiness and dampen the occasional bitterness of walnuts.
Double cream brie
If you are feeling like 'what the hell' try triple cream brie.  Whatever your choice keep it refrigerated so that it's easy to slice.  Camembert? It's great, but of the two, in a grilled cheese sandwich, brie stays firmer.
Pears 
Finding pears that are ripe but not dented and bruised – what a challenge. A produce person told me the best way to find a ripe pear, is to push your finger beside the stem and see if there is a little give to body of the pear.
Butter of course 
…or some other spread if your heart is concerned or your talking scales has recently been saying, "One person at a time please."
Honey, cranberry, or fig spread – maybe
Try your first grilled brie and pear sandwich without any of these condiments.  A compromise would be to choose any one of them and add that to just one half of a sandwich.  Explore.
Salt. Pepper
…and a sprinkling of fresh thyme leaves, or a spread of cranberry or fig jelly; remember – this is your sandwich and no one will ever have to know.
Wine or beverages that don't require telling an Uber or designated driver that you've had one too many grilled cheese sandwiches
I'm a martini person, but one becomes suspect photographing a cheese sandwich in the company of a martini glass.  A Chardonnay or Sauvignon Blanc would be a good companion, or, since it's winter and with predicted snow, a good cup of strong hot coffee or a pot of Oolong tea would melt the ice away. A cider – if you're not avoiding sugar, would be a terrific match. Assemble and Grill
1. Toast some walnut halves – more if you'd like to store some to use for other purposes – or toast just a few for the immediate sandwich, but never after two glasses of wine. Nuts roasted in a frying pan or oven
require hawk-like attention and if not given can set off your fire alarm faster than brown bread toasted in a cheap toaster.  My advice:
Don't drink and roast.
To roast nuts put a little bit of butter in a pan.  Add nuts and salt; stir/toss to coat; spread the nuts out into a single layer. Cook on medium, stirring consciously for 5 – 8 minutes. Take off the burner immediately and onto paper towels.
2. If you're having coffee or tea, put them on to brew before you start your sandwich.
3. Cut a pear in half, scoop out the center, the stem, and the calyx (that little green whorl at the bottom of fruit.) The tip of a teaspoon or a melon scoop are handy tools for pears.  Once the center and the end bits are removed, turn the halves face down and slice ¼" pieces across the pear.
4. Cut thick slices of bread.
Butter one side of each of two pieces. To the edges, but don't worry, you're going to  put butter in the pan too – just in case.    Turn one piece butter side down and cover with thick slices of brie. You could put the first piece of bread in the heating pan and then add ingredients, but unless you've got everything ready, the bread will golden before the cheese will melt.
5. Scatter walnut halves onto the brie and then sprinkle with black pepper and thyme leaves (if you like the flavor of thyme – and again this sandwich, its nuances of flavor and appearance is your affair.  And as to its appearance – your rustic sensibilities and aesthetics choices will rise to the occasion.)
6. Cover the surface of the brie with pear slices. Sprinkle with a bit of salt.  Flavored salts, like smoked salt, can take a sandwich to a new realm.
7. Drizzle or don't, a bit of honey on the pears, or put a thin coating of cranberry or fig spread on the other slice of bread before you put it on top of the sandwich.
8. Place a bit of butter in skillet. Warm over medium-low heat before putting your sandwich into the pan.
9. Watch closely – butter burns quickly – or if the pan is too hot the bread will brown before the cheese has had a chance to melt. Timing tip: lift a corner of the sandwich and decide what it looks like. When golden brown, flip and grill the other side.
10. To serve cut in half. Maybe side with some spicy arugula. A big napkin or piece of paper towel goes without saying.
How long will this process take? 
I personally hate that cookbooks are required to state how many minutes something like making a sandwich will take, but…
Including two trips to the store in holiday traffic  and  having to roast a second batch of nuts because you ignored my warning about wine – ummh  – two days tops
Actually I don't know, but not very long – under 12 minutes – it's kind of like going into a restaurant and ordering a chicken salad sandwich and an egg salad sandwich and wondering which will come out first.  It will depend upon the chef – in this case, you – and her or his sense of irony.  Lift a corner of the sandwich and see how close to golden the bread has become.  Or you could just guess and hope for the best.
This sandwich will obviously be harder and will take longer to assemble than sliced cheddar on white bread, but your spirit will be lifted and winter-chilled soul embraced.
Epilogue 
Journal entry December 10, 2019
The weather's turned mild; it was sunny at the beach last week. Ten of us there.  Kathy and I used another round of brie, some pears, nutmeg, cranberries, and a pie crust for a baked dessert; cut the silhouette of a bird out of dough to put on the top of the crust.  From a recipe titled, A Partridge on a Pear Brie.  The crust turned out really shabby, but everyone said it tasted great. Good friends that forgive your short suits are the best.
After months of daily visits, we haven't seen the rabbit for eleven days. I put out a few pieces of a left-over pear from the beach trip and some carrot tops when we got home, but there's been no sign of its round eyes, velvety ears – curious nose. This morning, seeing the squirrel digging around in the grass where I last watched them chasing each other,  I threw out what was left of some walnut halves.
A curiosity – Do squirrels smile when they're really happy? Do they frown when they are worried?
A regret – I wish we wouldn't have given the rabbit a name.
Inconceivable to think that Christmas is so close – Thanksgiving was so late in November this year. I've gained 3 pounds in the last two weeks.  At first I thought it might be the scales at the gym, but it turns out it's been the handles of the refrigerator and the oven.
Got the winter tires on the car – the tender plants in the yard wrapped yesterday.  All of our kids and grandchildren are well.  So grateful for that; last year we were gathered in the waiting room of an intensive care unit with no idea of what lay ahead.
Life can be so beautiful and at the same time, such a steep path.